Produced by the 501(c)(3) non-profit Regenerative Medicine Foundation (RMF), the World Stem Cell Summit & RegMed Capital Conference are the most inclusive and expansive interdisciplinary, networking, and partnering meetings in the stem cell science and regenerative medicine field. With the overarching purpose of fostering biomedical research, funding, and investments targeting cures, the Summit is the single conference serving the diverse ecosystem of stakeholders.
The program provides the research, industry, economic, and societal context for understanding how all of the pieces of the stem cell science and regenerative medicine puzzle fit together. Supported by 200 organizing partners, sponsors, exhibitors, endorsing organizations, and media partners, the Summit is a four-day showcase of innovation, insight, and inspiration.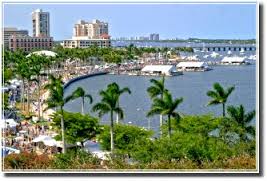 2016 World Stem Cell Summit & RegMed Capital Conference
Palm Beach County Convention Center
West Palm Beach, Florida – USA | December 6-9, 2016
Event Organizers
Mayo Clinic, Kyoto University iCeMS, Wake Forest Institute for Regenerative Medicine, Nova Southeastern Cell Therapy Institute, The CURE Alliance / Fonzazione Cure Alliance Onus, CASIS (The Center for Advancement of Science in Space), Diabetes Research Institute Foundation and the CCRM (Centre for the Commercialization of Regenerative Medicine), and the Regenerative Medicine Foundation.
Program Overview
Featuring more than 225 renowned international speakers and 90+ hours of in-depth programming, the World Stem Cell Summit & RegMed Capital Conference unites, educates and harmonizes the global stem cell community.
The 2016 World Stem Cell Summit Tracks include: 
DISCOVERY
TRANSLATION & CLINICAL TRIALS
CELL MANUFACTURING
REGENERATIVE MEDICINE IN THE CLINIC
ETHICS, LAW
REGULATION & SOCIETY
HOT TOPICS & FUTURE TRENDS
REGMED CAPITAL CONFERENCE
The RegMed Capital Conference is a co-located and fully integrated component to the Summit platform, which serves to provide access to capital and partnering opportunities. 
In addition to compelling keynotes, plenary sessions, and focus sessions, the diverse four-day program includes the Conversations with Experts Luncheon roundtables, a centrally located exhibit hall, the Poster Forum, the Stem Cell Action Awards Dinner as well as many networking and partnering opportunities. 
Who Attends the Summit
More than 1,200 attendees are expected from 40+ countries. Prominent industry leaders, scientists, clinicians, students, regulators, policymakers, patient advocates, venture capitalists, angel investors, economic development officers, and experts in law and ethics,  joining together to advance our field. For examples of attendee organizations and individuals, click here. 
About The Regenerative Medicine Foundation (RMF)
The nonprofit Regenerative Medicine Foundation (formally Genetics Policy Institute) is an influential global network of stakeholders from patient-advocacy, science, and industry that serves as the principal coalition-builder across all disciplines and segments of society. Through RMF's RegMed Action Coalition, reports, newsletters, the flagship World Stem Cell Summit and RegMed Capital Conference, special projects, speaking engagements, world-renowned advisory boards in science, law, and policy, educational resources, teaching initiatives, and strategic relationships, RMF serves as the foremost channel of knowledge between leading regenerative medicine experts, patient advocates, and those who make policy for the general public. See more on RMF at www.regmedfoundation.org